Centerpiece made from Australian Gimlet burl and African Blackwood hand crafted feet.
Polynesian vase - Queen palm, koa and copper
Mandela Vase - Redwood burl and African blackwood
My original "Double Vision" vase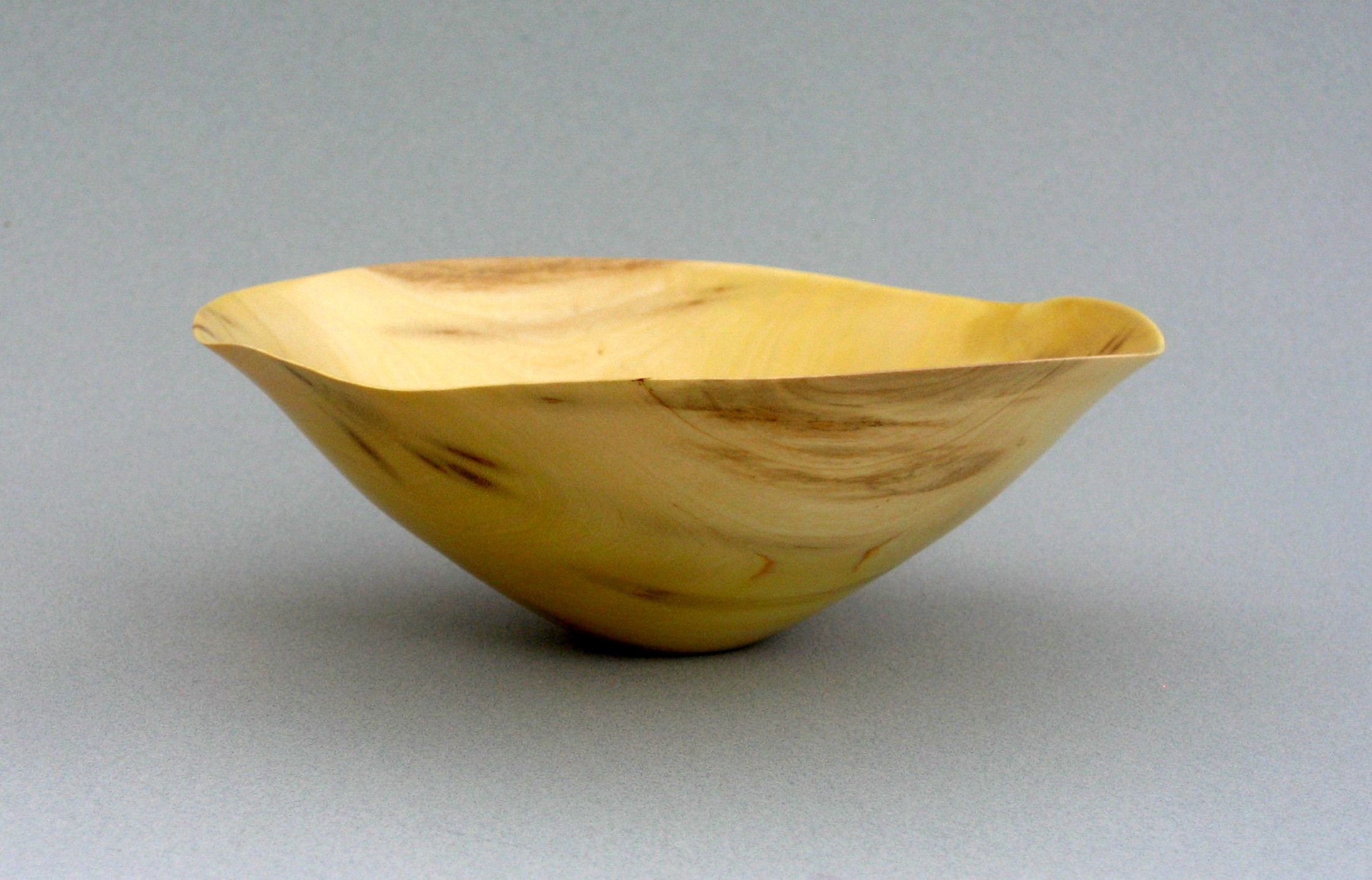 "Trinity" burial urn
Made from Florida rosewood with ebony top and base. The base holds the vessel 1/8" above the table surface.
A flock of stainless steel wine bottle stoppers
Stainless stoppers, woods from around the world.
Oil lamp
Oil lamp made of heartwood and sapwood of Florida rosewood
Natural edge Eucalyptus bowl
Made from Florida eucalyptus from Selby Gardens, Sarasota FL
Elm burl bowl
Elm burl bowl ( top view ).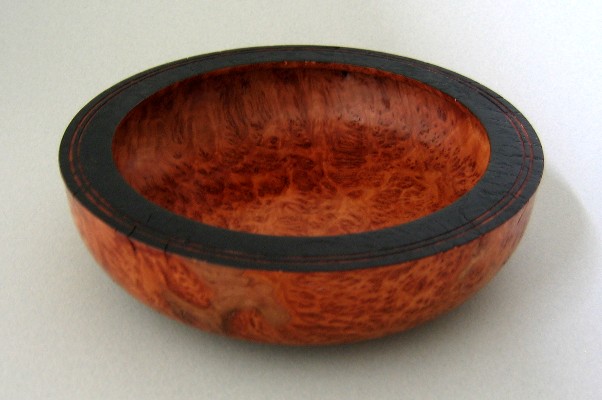 Burl bowl
Coolibah burl (Australia) bowl with charred lip.
Mahogany bowl
Cuban mahogany large salad bowl
Maple burl platter
Solid maple burl platter - natural edge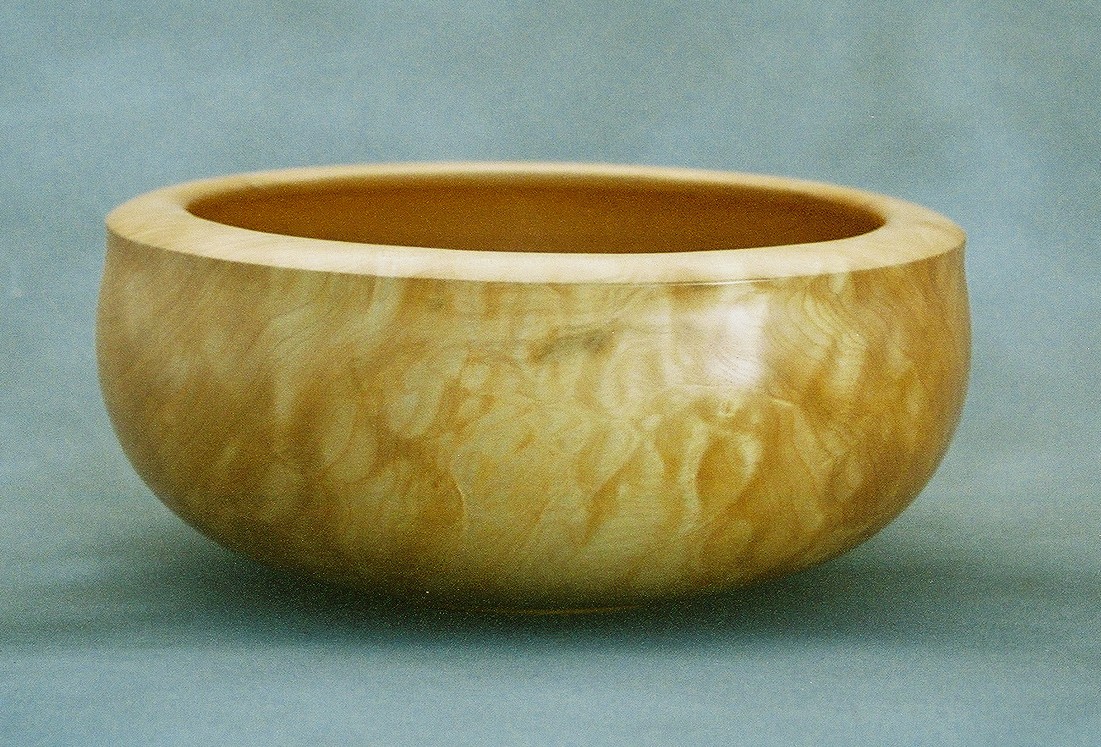 Quilted maple bowl
Soft quilted maple bowl with turned lip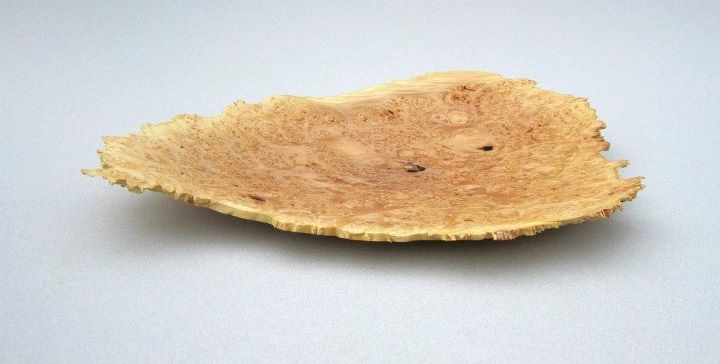 Maple burl platter
Natural edge maple burl platter
Wine bottle stoppers
Pink ivory (Africa) and holly wood chrome wine bottle stoppers
Segmented salad bowl
Curly maple, cherry and black veneer large salad bowl
Pine segmented bowl
Pine bowl made from one 2 x 4 stud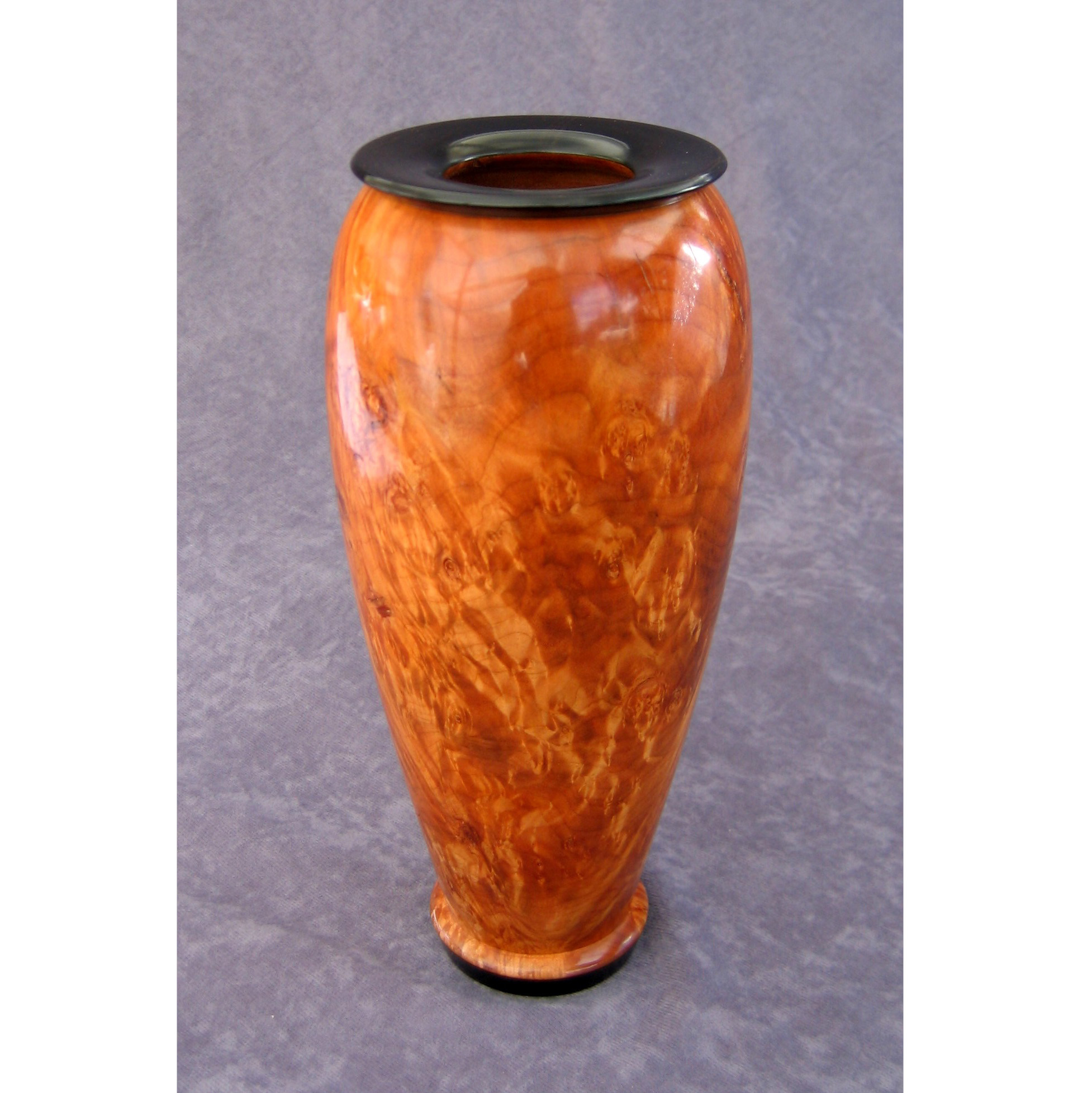 Spalted maple burl and ebony hollow form